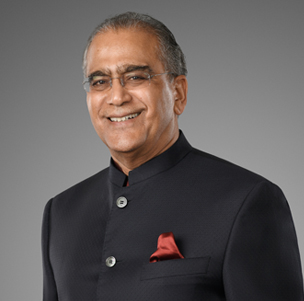 Shri Aroon Purie
Chairman
India Today Group & Care Today Fund
The Kargil War of 1999 changed our world view. Till then, journalists of the India Today Group had merely reported the story. The extraordinary heroism of soldiers in battle convinced us that we had to do more than just be spectators. We started Care Today Fund and through the "Lest We Forget Fund' raised Rs. 1.15 crore (Rs. 11.5 million) with generous contributions from readers and viewers of the magazines and television channels of the India Today Group. Care Today Fund was able to provide financial support to and help in the rehabilitation of 38 people affected by the war and militancy in Jammu & Kashmir. Since then, Care Today Fund has stepped forward to help in times of peril. Over the past 12 years, it has worked to provide relief and rehabilitation in eight such disasters that witnessed a loss of over 40,000 lives. We have travelled across the length and breadth of the country, from Kutch district in the aftermath of the Gujarat earthquake of 2001, to Campbell Bay in the Andaman and Nicobar Islands devastated by the tsunami of 2004; from Kashmir where an earthquake struck in 2005, to Madhepura, savaged by the floods in Bihar in 2008; from devastating cyclone of Orissa, to severe drought in Rajasthan and Gujarat in 2000; to the worst floods in a century that created havoc in Kerala and to the worst cyclone that hit Odisha in the past 20 years. Care Today Fund has raised and distributed over 22 crore (Rs. 220 million) over the years, rebuilt homes, adopted families, instituted scholarships and supported several income generation schemes.
Our appeals for help have always been met with generosity. Care Today Fund work helped me understand that while it is easy to raise funds for disaster affected communities in India, the greater challenge is to spend these funds in a meaningful and responsible manner. Previously, I never knew how and where my donations were routed, and to address similar concerns of our donors we used our magazines and television channels to periodically report back about the activities of Care Today Fund and the way funds are utilized. And this, I think is unique to Care Today Fund, that it routinely tabulates the manner in which our small and big donations are spent.
Our efforts continue long after a disaster has disappeared from the headlines. We are Care Today Fund are happy to help rebuild lives and livelihoods with the support of our readers and viewers.