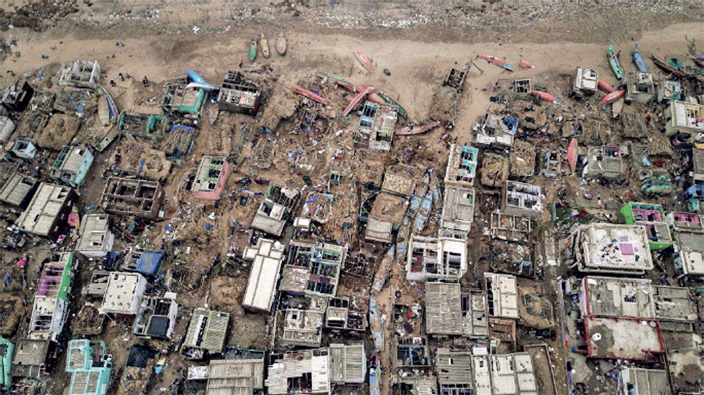 Damaged houses and grounded fishing boats along the coast in Bhuvan village of Puri district on May 5


On May 3, 21 of Odisha's 30 districts were hit by the cyclone Fani. With 175-185 kmph wind and very heavy rainfall, this was the worst cyclone that Odisha had witnessed in the past 20 years. In anticipation of its landfall, 1,160,529 people were evacuated and relocated to relief camps. At least 30 people died due to the cyclone. There was also a breakdown of road and electricity infrastructure. The state capital, Bhubaneswar, its airport, the temple town of Puri and Cuttack experienced power breakdowns. In the rural areas, several kutcha houses were damaged and the livelihoods of the fishing and agricultural communities uprooted. As many as 5,244 primary schools, 547 secondary schools, 107 residential schools and 180 higher education institutions were also damaged. You can help rebuild the lives of the affected people: donate to the Care Today Fund.


All donations of Rs 10,000 or more will be acknowledged on the pages of the magazine. Donations made to the Care Today Fund will be eligible for tax exemption under Section 80G of the Indian Income Tax Act.
Indian Donors
Donate by cheque or demand draft in favour of
'CARE TODAY A/C FANI RELIEF' Payable at New Delhi and send it to:
CARE TODAY FUND, INDIA TODAY GROUP MEDIAPLEX,
FC-8, SECTOR 16-A, FILM CITY, NOIDA 201301
UTTAR PRADESH (We do not accept cash)


---
Donors based Overseas
Please write to caretoday@intoday.com for details