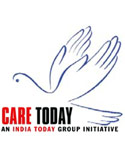 Introduction



India Today has been reporting India's society, its triumphs and its despair, over the past 25 years. It was during the Kargil conflict of 1999 that simple reporting wasn

'

t enough. Whenever stories of disasters were published, offers for help from readers came flooding in, but there was never an opportunity to properly tap this wellspring of goodwill. So on August 1999, the India Today group set up CARE TODAY, a registered society. It

's mandate is simple: use financial contributions from readers of India Today to address problems, and report back on the progress made through the pages of the magazine, and now through this web site.

Encouraged by the overwhelming response for the Kargil project, CARE TODAY then launched the Hope for Orissa fund after a supercyclone devastated that state. Contributions for both funds topped Rs one crore and are now closed, though rehabilitation work continues apace.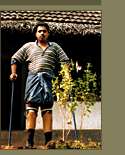 Lest We Forget

Lest We Forget was CARE TODAY's first project. It was aimed at rehabilitating select individual soldiers who had suffered a permanent disability during the Kargil conflict. Ten such soldiers were initially selected for support from the Artificial Limb Centre (Pune) and the Military Hospital (Chandimandir), and their cases profiled in India Today.

We were confronted with several issues in the course of our work. Why only nineteen soldiers? Why only Kargil, Indian soldiers have been suffering casualties in many places? And why only now, what about those injured earlier? These are undoubtedly valid. We have included, in the second nine soldiers, some injured in Kashmir, Siachen and Manipur. We will also be increasing the number of adopted soldiers, given the availability of funds. At the same time we appreciate that, to make a discernable difference to the life of each adopted soldier, we can not afford to be all-inclusive and spread the programme thinly.

The response from readers was tremendous. People of all walks of life have contributed from across the length and breadth of the country and abroad, from as far afield as Fiji and Norway. People didnít just contribute money: One reader and contributor from Dehra Dun acted as our contact point with a Dehra Dun based soldier. A photographer from Goa spent days at Pune teaching a soldier the intricacies of photography because the soldier had expressed the wish to learn. A man in Madhya Pradesh wrote to all tractor manufacturers when a soldier said he needed a tractor to rebuild his life.

For us, it has been a time of great urgency, of great learning and of great personal satisfaction. These soldiers from the Indian Army, with their personal dignity and bearing, with their independence and with their optimistic outlook to life are each an example of how to meet suffering, pain and despair head on. We, too, have changed in the process.

As on 31st March 2000, India Today readers from all over the world had contributed Rs. 1,06,17,794; the magazine's own contibution of that was Rs 10 lakh.

The amount spent until now on the adopted soldiers is Rs. 15,51,814. The fund may have closed but obviously, CARE TODAY will continue rehabilitation work until all the 19 adopted soldiers are settled into their new lives to our satisfaction. And we will continue to update on this web site on the progress they make.

Lest We Forget - 1999
Care Today thanks all donors for their contributions.
This Project is closed and we are not seeking any donations for this project.
Using total donations of Rs. 1.15 crores we supported the following projects. Provision of assets to 10 Kargil Heroes Provision of assets to 28 soldiers affected in anti-terrorism operations.