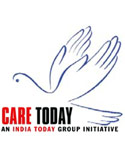 Introduction



India Today has been reporting India

'

s society, its triumphs and its despair, over the past 25 years. It was during the Kargil conflict of 1999 that simple reporting wasn

'

t enough. Whenever stories of disasters were published, offers for help from readers came flooding in, but there was never an opportunity to properly tap this wellspring of goodwill. So on August 1999, the India Today group set up CARE TODAY, a registered society. It

's mandate is simple: use financial contributions from readers of India Today to address problems, and report back on the progress made through the pages of the magazine, and now through this web site.
Encouraged by the overwhelming response for the Kargil project, CARE TODAY then launched the Hope for Orissa fund after a supercyclone devastated that state. Contributions for both funds topped Rs one crore and are now closed, though rehabilitation work continues apace.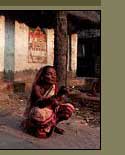 Hope For Orissa

When a supercyclone ravaged Orissa in October 1999, women and children were perhaps among the worst sufferers. Not only did they have to suffer the trauma of being homeless, they also had to suddenly fend for themselves, essentially struggle desperately just to stay alive. Hundreds of orphans alone were roaming Orissa, confused, alone and traumatised.

It was in this grim situation that CARE TODAY decided to begin "Hope for Orissa", a project to resettle orphans and widows of the supercyclone. Appeals made to readers in INDIA TODAY saw a tremendous response over the months. Finally, after collections crossed Rs one crore in April 2000, the "Hope for Orissa" fund was closed. This of course does not mean rehabilitation work has stopped. If anything it is increasing in pace as more funds are disbursed through the best volutary agencies working on the ground in Orissa.

Unlike the Kargil project, the enormity of the damage was so vast that CARE TODAY did not do the rehabilitation directly. Instead it was--and is--routed through the best voluntary agencies in the field.

CARE TODAY presently supports a project to construct cyclone-proof individual houses for 100 of the women who were widowed in the cyclone is underway. So far, 77 women have been identified for receiving a house, and construction work has begun for 29. The women are currently residents of Mamta Gruhas, or temporary shelter homes, in their villages. These homes are run by Actionaid, with support from the state government. Once they move into their own homes with their children, with a clear title to the land on which the house is upon, they will be better placed to rebuild their shattered lives.

CARE TODAY also supports an SOS Children's Village in Bhubaneshwar for the food, clothing, education and health expenses of 131 orphans from the cyclone based with them. We are also looking at ways and means of supporting those orphans who are currently residents of the Mamta Gruhas and will need support over the long term.

CARE TODAY will keep you updated on these and future projects as they get underway.
Hope for Orissa - 1999
Care Today thanks all donors for their contributions.
This project is closed and we are not seeking donations for this project.
Using total donations of Rs. 1.25 crore we supported the following projects. Support to 150 children Construction of houses of 100 widowed women Construction of 23 cyclone shelters.