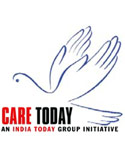 Introduction



India Today has reported India

'

s triumphs and its despair, over the past 25 years. It was during the Kargil conflict of 1999 that we realised simple reporting wasn

'

t enough. Whenever stories of disasters were published, offers for help from readers came flooding in, but there was never an opportunity to properly tap this wellspring of goodwill. On August 1999, the India Today group set up CARE TODAY, a registered society. It

's mandate is simple: financial contributions from readers of India Today to address problems, report back on the progress through the pages of the magazine, and now through this web site.
Encouraged by the overwhelming response for the Kargil project, CARE TODAY then launched the Hope for Orissa fund after a supercyclone devastated that state. Contributions for both funds topped Rs one crore and are now closed, though rehabilitation work continues apace.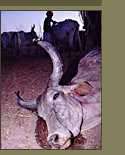 The Drought Project
India is suffering one of the worst droughts in living memory. Cattle are dying in the thousands. Millions of hungry, thirsty Indians, made penniless by the drought are leaving their homes in a desperate attempt to survive. We must all help as best we can. CARE TODAY, a trust run by the India Today Group, announces the launch of
Fight the Drought, a fund for the people affected by the drought. The fund will be put together by contributions from the India Today group, readers and web users and then administered by the trust, as on two previous, proven occassions: the Kargil conflict and the Orissa supercyclone.